If the airline loses your bags, make sure you get a written claim for damages.
This may require a different form than the original "missing luggage" form.
This can be done at the airport or by mail. The maximum an airline pays on lost bags and their contents is currently limited to $3,400 per passenger on domestic U.S. flights, and a varying rate per passenger for checked baggage on international flights based on the Warsaw Convention or the Montreal Convention.
In the United States, if you paid a checked baggage fee for your lost bag, the airline must refund your fee.
Check your carrier's website for specifics. You may need to produce receipts to prove the value of items you had in your suitcase.
If you have them, include copies in any documentation you send to the airline. (Keep in mind that you will be reimbursed for the depreciated value of your items — so the airline won't give you the full $1,000 you paid for that suit you purchased two years ago.)
You can purchase "excess valuation" protection if your checked baggage is worth more than these limits (but before doing so, make sure the items aren't already covered by your homeowner's or travel insurance policy).
Some credit card companies and travel agencies also offer optional or automatic supplemental baggage coverage.
The airlines typically have a long list of items for which they will not be held responsible; these include jewelry, money, heirlooms and other valuables.
These sorts of items should always be left at home or packed in your carry-on bag.
Common Travel Disasters and How to Prevent Them
STOLEN BAGS
Head directly to the baggage carousel when you get off your flight to minimize the potential time for your bag to be stolen.
Many airlines scan bags when they're loaded into the baggage claim area and keep records, especially at larger airports.
If your bag goes missing after you've left the baggage claim area, your claim is no longer with the airline, but with the police.
Your homeowner's insurance may cover a stolen suitcase; if it doesn't, consider purchasing travel insurance.
DAMAGED BAGGAGE
Once you've gotten your bags off the carousel, immediately check them for damage or other signs of tampering or mishandling.
Report any damage before leaving the airport; airline customer service will often want to inspect the bag. Keep in mind that most airlines won't cover minor wear and tear.
You will most likely need to produce a receipt for any repairs, or be required to use airline-sanctioned luggage repair vendors. Ask the baggage claim attendant for specific information.
You don't want to find out that you have paid for a repair that isn't covered.
COMMON CAUSE FOR LOST LUGGAGE
The most common causes of lost and delayed bags are late check-ins and tight connections.
Avoid both when you can. Pack all valuables in your carry-on bags. Cameras, computers, medication, wallets, heirlooms, jewelry, passports, as well as confirmation numbers, itineraries, contact information and other documents necessary to your travel should never be in your checked baggage.
ITEMIZE
It sounds tedious, but when an airline asks what was in your bag, you don't want to forget anything of value.
If you make a packing list before you travel, hang on to it — this is an easy way to remember everything you put into your bags.
Make sure the person who checks your baggage attaches the correct destination ticket to every bag, and get a claim ticket for each.
Pack a change of clothes in your carry-on bag so that you'll have something to wear if your checked bag is delayed.
If you're traveling with a partner, consider spreading each person's clothes between your checked bags; this way if one of the bags is lost, you'll each still have some of your belongings.
Travel insurance is the best guarantee that you'll recoup any losses.
Consider using a baggage tagging service such as SuperSmartTag our tags offer a unique serial number that can be linked to the suitcase owner via an online database.
Lost and Found will contact you as soon as your lost item is found.
VIRGIN ATLANTIC LAUNCHES ORLANDO-BELFAST SERVICE
Delta's joint venture partner Virgin Atlantic Airways is expanded outside its London hub today with the launch of a new summer service between Orlando and Belfast, Ireland.
The weekly flight between the Sunshine State and Northern Ireland will run for four weeks this summer and resume June 2016.
Orlando is a key leisure destination for U.K. travellers during the holidays, and this flight complements Virgin Atlantic's year-round services to London-Gatwick and Manchester.
Virgin Atlantic also operates a seasonal nonstop flight to Glasgow, Scotland, improving regional connectivity within the U.K.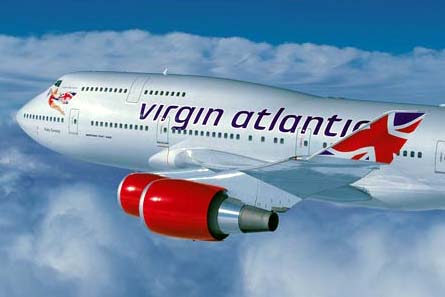 "We're extremely excited to be operating our first flights from Belfast and we've received a warm welcome from the people of Northern Ireland," said Joe Thompson, Senior Vice President of Network and Alliances at Virgin Atlantic.
"We want to offer customers from all over the UK access to our popular leisure destinations during peak travel periods."
To mark the launch of the inaugural flight today, customers will be treated to a special home-from-home service with an all-Northern Irish crew looking after them onboard.
"Adding a third regional departure point and a fourth route to Orlando strengthens our joint venture network outside London and also improves the convenience of travelling across the trans-Atlantic," said Perry Cantarutti, Delta's Senior Vice President – Europe, Middle East and Africa.
Virgin Atlantic also launched nonstop services between Detroit and London-Heathrow this month, supplementing Delta's daily operation.
The Delta-Virgin Atlantic partnership will offer up to 39 daily flights between the U.S. and U.K. this summer.
AMERICAN AND QANTAS ADD NEW FLIGHTS BETWEEN THE U.S. AND AUSTRALIA 
FORT WORTH, Texas – American Airlines and Qantas Airways plan to significantly expand their joint business by adding new service between the U.S. and Australia.
New routes between Los Angeles International Airport (LAX) and Sydney Airport (SYD), operated by American Airlines, and between San Francisco International Airport (SFO) and SYD, operated by Qantas, will provide customers with expanded options when traveling between the two regions.
Through this enhanced alliance, American will begin operating a daily, nonstop flight between LAX and SYD on Dec. 17, 2015, further strengthening its global network and its world-class LAX hub.
Beginning Dec. 20, 2015 Qantas will begin operating service between SYD and SFO, expanding the airlines' joint network to another key market for business and leisure customers. Services will initially operate on peak days and ramp up to six times per week in January 2016.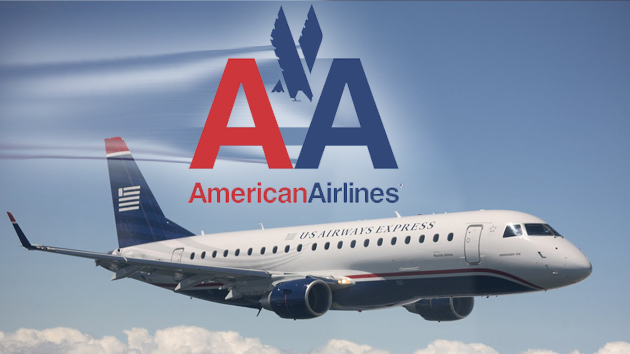 Pending regulatory approvals, this expansion represents the natural evolution of the collaboration between American and Qantas, with revenue-sharing and other agreements that provide the airlines with a platform for closer commercial ties and an even more seamless customer experience on routes between North America and Australia/New Zealand.
The closer and more integrated relationship also provides opportunities for future growth into trans-Pacific markets not currently served by either airline, such as New Zealand.
"Qantas has been a fantastic partner through oneworld and our joint business relationship, and strengthening those ties has provided us with a solid foundation to introduce American-operated flights into the Australian region," said Doug Parker, chairman and CEO of American Airlines.
"Our customers have asked us to expand to important business destinations across the Pacific, and flying our flagship aircraft, the Boeing 777-300ER, to Sydney will provide another world-class travel experience from our key gateway at LAX."