Why use Hotel Booking Services?
There's no disappointment quite like walking into a hotel after a long day of travel and discovering your room is nothing like what you expected.
The best hotel booking sites provide extensive lists of amenities and attractions near the hotel.
Most of these sites also provide booking and travel deals for other reservations like flights, rental cars and cruises.
Online hotel booking services like Hotels.com, Travelocity and Expedia allow you to take a close look at hotels around your destination before you even start packing.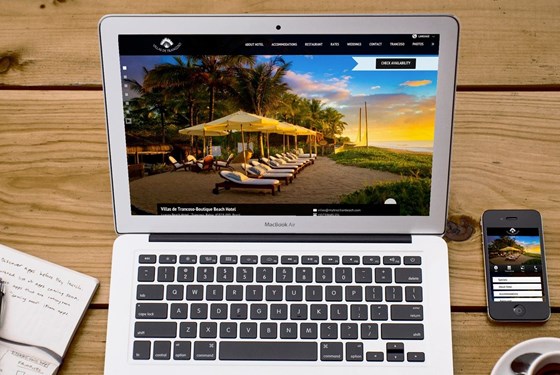 So here they are the 2015 World's top 10 hotel booking websites.
Hotels.com
Travelocity.com
Expedia.com
Hotwire.com
Priceline.com
Booking.com
MoreHotels4Less.com
Orbitz.com
Agoda.com
HotelReservations.com
Hotel Booking Services: What to Look For
The best online booking services provide lots of honest information about the hotels, regardless of their star rating. Sorting features and accessible support give you the most valuable information about a room before you book it.
Among this information, look for plenty of customer reviews and images on the hotel profiles. Pictures of the hotels should include shot of multiple rooms, lobbies, the front of the hotel, as well as any special features like pools or casinos associated with it. Regardless of price, the best hotels will have many reviews with high scores.
Sorting Features
When looking for a hotel, you need to ask hard-hitting questions like, "where is the pool?"
The more people staying with you, the more features you will need in a hotel room. The best booking services online can help you sort through hundreds of thousands of hotels based on these individual needs.
You can sort by amenities like swimming pools, childcare or accessibility features. Prices, star ratings and location are also common sorting features. By using these sorting features, the hotel booking site will filter out hotels missing your favourite amenities, so you can find the best fit for your stay.
Hotel Details
To ensure you don't accidentally book a five-star roach palace, you'll want to find a booking service that provides plenty of information about the hotel.
The most valuable information includes images of the hotel and assorted rooms in the building, amenities and other features.
Location information and hotel policies can also make a huge difference in your comfort level.
Chances are you won't find a five-star hotel in a bad neighborhood, but that charming bed and breakfast may be twenty miles away from your real destination, so look for readily available maps on the hotel's profile.
Other features like guest reviews, especially from trusted sites like TripAdvisor, give you the inside scoop on the hotel from people who have had first-hand experiences with the facility.
Reservation Process
Like a hot stone massage from the resort's masseuse, booking a room online should be mostly painless. When it comes to prices, hotel websites have different methods of delivering deals.
Some use a bid system, while others leave the hotel details a mystery to provide big discounts. Purchasing in these ways may get you good prices, but they can come with complicated website policies.
Some of the best sites also reserve flights, rental cars or whole vacation packages combined with the hotel. If you're a frequent traveler, loyalty programs reward you for booking with the website, giving you more incentives to travel.
The best hotel search sites give you the option to pay for your hotel online or in person.
The best hotel booking sites will give you an accurate picture of the hotel you want, and they allow you to search through thousands of hotels based on what's most important to you.
Look for a hotel search site that provides ample information about the hotels that interest you.
Guest ratings, images, amenities lists and multiple room booking are key features of these websites