Since 23 November 2013, the longest non-stop scheduled airline flight is Qantas Flight 8 (QF8) from Dallas/Fort Worth, USA, to Sydney, Australia, and its return flight (QF7), 13,804 kilometres (7,454 nmi) flown using an Airbus A380-842 since 29 September 2014, and a Boeing 747-400ER before.
Announced
On 28 January 2016, Emirates announced it would launch non-stop flights between Dubai and Auckland on 1 March 2016 with a Boeing 777-200LR.
The 16h EK448 flight will depart Dubai at 10:00am local time, arriving in Auckland 11:00am daylight-time the next day, with the reciprocal 17h15 EK449 flight departing Auckland at 9:30pm daylight-time, arriving in Dubai 5:45am local time the following day.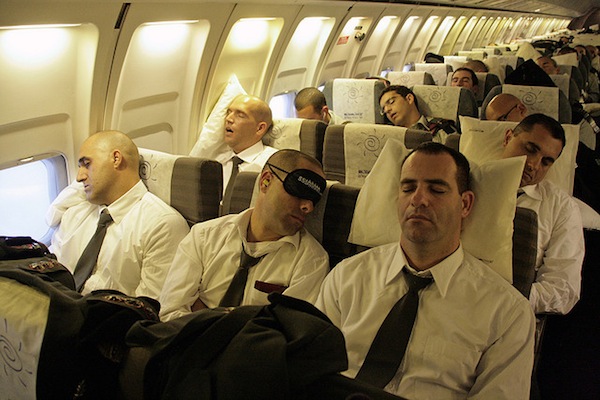 The flight will cover a great-circle distance of 14,200 km (7,667 nmi).
It will be longer than Emirates flight from Dubai to Panama City with a 266-seat Boeing 777-200LR announced In August 2015.
EK251 is scheduled in 17:35 westbound, the return EK252 to leave at 22:10 EST (7:10 GST next day) and arrive at 22:55 GST (13:55 EST) the next day in 15:45.
The flights were scheduled to begin on 1 February but were deferred to start on 31 march in order to receive codeshare approvals. The flight distance is 13,821 km (7,463 nmi).
On the same day, United Airlines announced a daily Boeing 787-9 service from San Francisco to Singapore non-stop starting June 1, 2016.
The 16 h 20m UA1 flight and its 15 h 30m return UA2 flight will cover 13,592 km (7,339 nmi).
Envisioned
Miami International Airport is in talks with China Airlines and EVA Air to launch before 2018 a nonstop 13,922 km (7,517 nmi) flight to Taipei, and Qantas is considering a nonstop 14,499 km (7,829 nmi) Perth-London service on Boeing 787-9s, to be delivered from 2017.
Singapore Airlines will be the launch customer of the Airbus A350-900 ULR, the A350 ultra-long-range variant, to be delivered in 2018 and enabling the re-launch of the world's longest non-stop flights between Singapore to Los Angeles (14,113 km or 7,620 nmi) and New York (15,336 km or 8,281 nmi), among other considerations.
Seating is reduced from 300 seats in Singapore Airlines standard A350 configuration to 170 to allow for more fuel.
At the January 2016 Bahrain International Airshow, Qatar Airways announced it will add ultra-long haul routes between Doha to Santiago de Chile and Auckland using Boeing 777-200LR.
The distance between Doha and Auckland is 14,535 km (7,848 nmi) and to Santiago is 14,430 km (7,790 nmi), both flights would take around 18 and a half hours.