The Safe Lost Luggage Solution – SuperSmartTag – Travel Smart!
SuperSmartTag was developed to provide International traveller's a simple, safe and in-expensive lost luggage solution.
A SuperSmartTag statistically speeds up the process of recovering luggage and in most cases, items are returned within 4-12 hours.
The SuperSmartTag itinerary feature makes it possible for air carriers to send your lost items directly to your hotel.
The unique SuperSmartTag code which is found on the back of every tag, protects your privacy.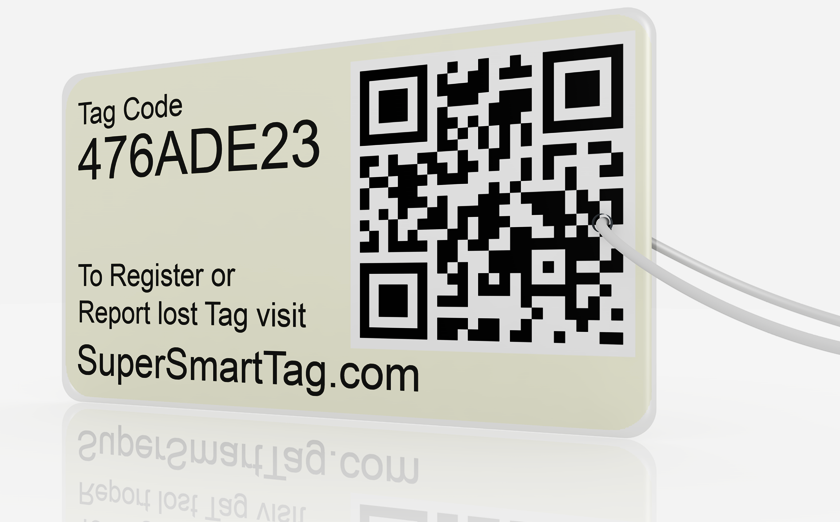 BEST RESULTS – 98% of lost bags are recovered the same day with
SuperSmartTag

!
REGISTER ONLINE IN JUST SECONDS!
NO PERSONAL DETAILS OR PASSWORD REQUIRED!
FULL 2-3 YEARS GLOBAL COVERAGE FROM DATE OF REGISTRATION!
NO CONTRACTS & NO ONGOING FEES!
REDUCE RISK OF IDENTITY THEFT!
EVERY TAG HAS A UNIQUE ID CODE!
ADD TRAVEL ITINERARY FOR EACH TRIP!
OUR LUGGAGE TAGS MAKE YOUR LUGGAGE STAND OUT!
PERFECT GIFT IDEA!
TRAVEL WITH PEACE OF MIND!
FUTURISTIC CUTTING EDGE TAGS
SuperSmartTags are made of durable and super light-weight flexible soft waterproof material that won't damage your bags.
Tags are designed not to break or fall off during travel while they look great!
Very simple to secure using our flexible loop system.
NEW: Classic SuperSmartTags are now 100% FREE! All you pay for is the postage.